About the shoes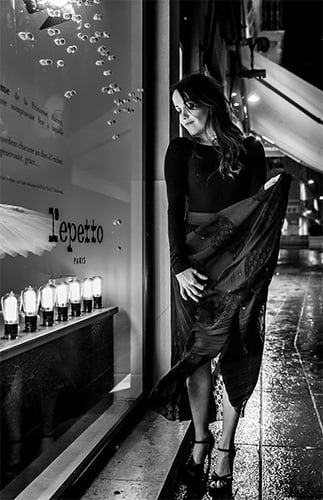 Do you have just begun the salsa or the dances in couple (latin,…) and are you suffering in your smart shoes?
Do you practise regulary the dance and just find out that your movements and your balance depend of the shoes that you wear?
Are you just looking for The best pair of dance shoes? Congratulations: you are in the perfect place !
Marion Pontal, professional dancer recognized by the international community, proposes you her collection "Shoes by Marion" designed specifically to simplify your dancer's life. Thanks to their flexibility, and the soles outside and internal are so confortable due to the buffalo skin.You will obtain a better stability and all your spins will be easier to master. So, you will not stick any more, you will not slide any more and you will feel lighter for an optimal practice of your discipline.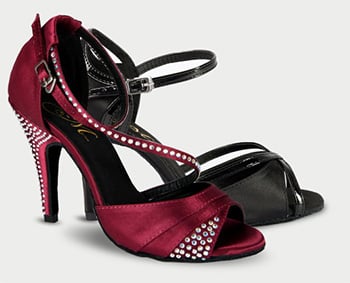 The shoes of dance is a fashion accessory in the same way as the clothes.The innovative and design models will offer you a nice look to an unbeatable price. A not insignificant quality in the choreographic middle, where the imposing presence and the look count. The collection will be regulary renewed and fitted to your waits.'
To protect the quality of products, it is imperative to not walk with outside, the skin buffalo sole is fragile and not conceived for the city. However, the creations "Shoes by Marion" are shoes of dance, for those who have a thin foot, it is advise to take a size below your city size.
For more information, do not hesitate to contact me.
Try the collection "Shoes by Marion" and you will see...that you can not dance without any more.
See you soon on the dance floor!
Marion